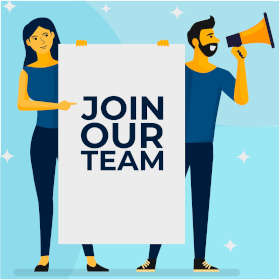 We pursue relationships based on transparency, persistence, mutual trust, and integrity with our employees, customers and other business partners.
Smart Telecardiology is a group of Cardiologists/Radiologists/Cardiology technicians/IT Experts from around the world with rich expertise and experience in their respective domains. We require people to step in to the shoes of the following positions.
1. Cardiologists
We are in constant search for cardiologists to be part of our medical panel performing online reporting of various cardiac imaging modalities like Echocardiogram, ECG, Cardiac CT, Cardiac MRI, Coronary Angiogram etc.
2. Cardiology Technicians
We are looking for cardiology technicians with atleast 2 years of experience in ECG, Echo and Holter studies.
If you find this opportunity interesting and wish to be part of our team, please send your resume along with details to careers@heidelbergmedical.com
(Due to the volume of applications we receive we apologise if we are unable to reply to you promptly. However, we endeavour to give you further communication asap.)