About Smart Telecardiology
A pofessional relationship that works for you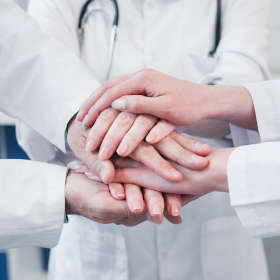 We are a leading telecardiology service provider that focuses on working with hospitals, clinics and imaging centers providing them day/night routine cardiology reporting, sub-speciality reporting and vacation coverage for existing cardiologists.
Smart Telecardiology is a division of Heidelberg Medical Consultancy and Health Tourism Private Limited, which is an online health solutions provider operating out from India catering to the Teleradiology, Telecardiology, Medical Tourism and Online Medical Consultation domains. This organization is founded by Dr. Biju Thomas Mathew and his colleagues who are all medical practitioners in Germany. 
Smart Telecardiology is exclusively focusing on Telecardiology services and solutions. Currently we are serving clients from Canada, India, Norway, UK and USA. We are a Team of highly qualified, well trained and experienced cardiologists and cardiology technicians well supported by a dedicated team of IT professionals, delivering timely and high quality online diagnostic and interpretation services. 
We concentrate on timely and quality service, professionalism and complete customer satisfaction. 
O U R    MISSION
Our Mission is to provide Quality Service, Build Relationships of Trust, and Develop Innovative Solutions for Our Clients.